High Oaks Dental have teamed up with Toothpick.com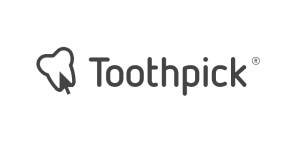 to provide a facility for NEW patients in St Albans to book appointments with our dentists and hygienists online.
Online booking for Hygiene appointments
Currently, this facility is only for NEW PATIENTS with the choice of all available hygiene appointments with our hygienist Lucy Murray, including her Saturday diary. When booking an appointment you will be asked to pay the £45 fee online. This will pay for your hygienist appointment or pay towards your Air Jet Polish. Click here to see the excellent results of an Air Jet Polish.
If you are an existing patient and see an appointment slot you wish to book we ask you email us on info@highoaksdental.com or contact our reception team on 01727 893 430.
Online booking for Dental appointments
This facility is for NEW PATIENTS who wish to book a dental appointment with either Dr Shilan Shah or Dr Shail Patel for a PRIVATE DENTAL CONSULTATION. These appointments are for their evening and weekend diaries. On booking an online appointment you will be contacted by our reception team to confirm your booking. A fee guide for treatments is available here.
Free consultations are available for braces, facial aesthetics and implants (not with our specialist) with a £20 refundable deposit*.
Unfortunately, online booking is not available for patients seeking NHS treatments yet – but we are working on it.
We hope this new facility is welcomed by patients in St Albans, Hertfordshire and helps improve access for patients.
*This deposit is payable on making the consultation appointment and will be fully refunded after the consultation or can go towards the treatment if you wish. The deposit will not be returned should you fail to attend your consultation.